Shopping Cart
Your Cart is Empty
There was an error with PayPal
Click here to try again
Thank you for your business!
You should be receiving an order confirmation from Paypal shortly.
Exit Shopping Cart
ALL THE YEAR ROUND BOWLS - INDOOR AND OUTDOOR
ERDINGTON COURT BOWLS CLUB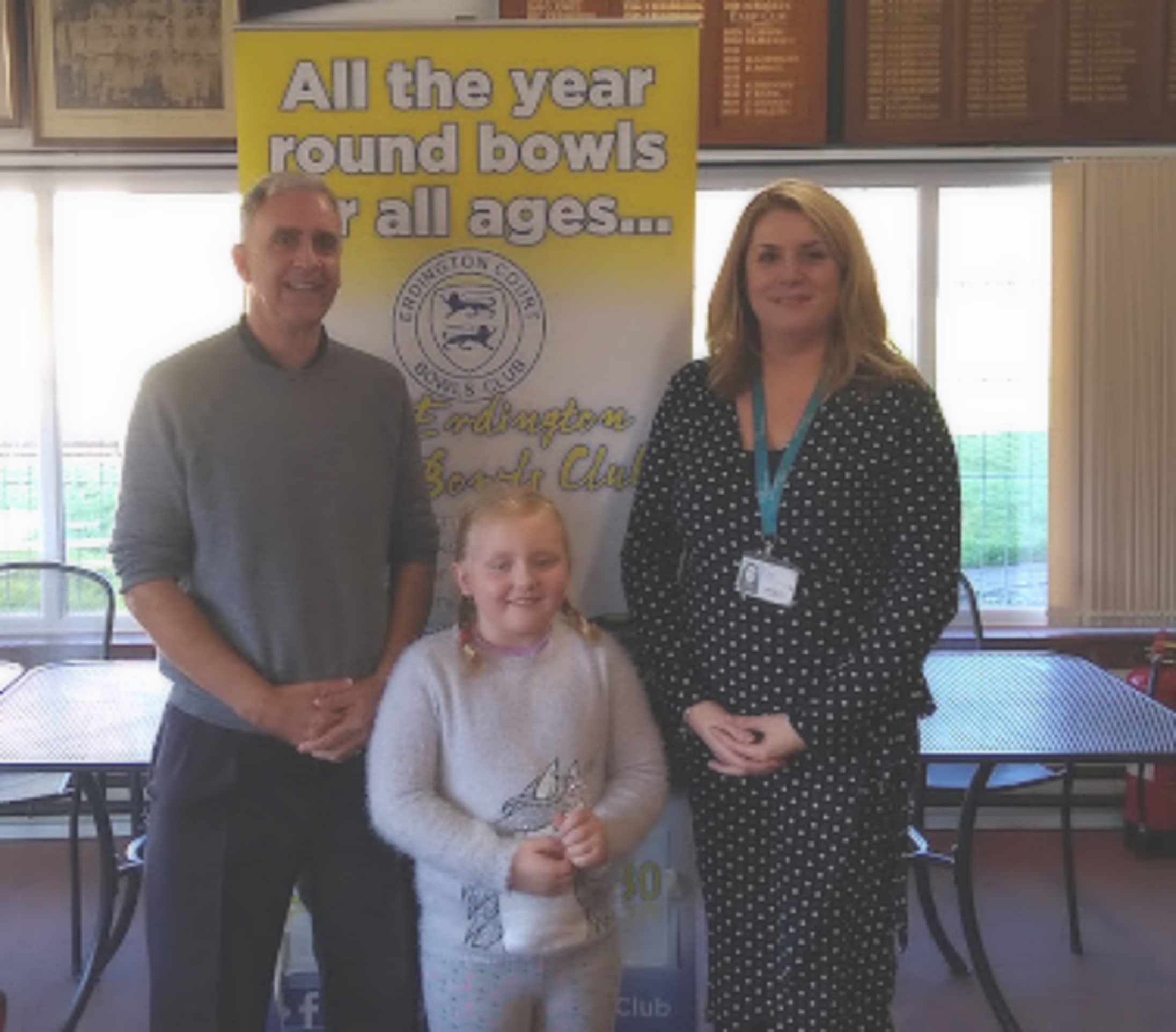 Erdington Court is one of a handful of Clubs in the Midlands with a full size indoor arena - making bowls an all round the year affair, with a membership close to 250.
The Club has a close working relationship with local sponsors. This week saw the start of the 3 week 'Road to Santa' sponsored by Star Cars of the Yenton.- and featuring over 30 both men and women players and 8 -10 hours of competitive bowls.
Boxing Day also sees the annual morning outdoor fun fixture sponsored by Jarrod Morgan Financial Planning of Lichfield.
Those close links with sponsors also incorporate a series of talks and visits. this week saw Annalisa Fear of Sutton Coldfield based CHS Healthcare answering questions about the free services they offer to source home care and care homes for loved ones.
Marketing Officer Ray Woods said, "The success of our Club is built on offering good quality facilities to play bowls at all levels in a friendly atmosphere the whole year round - and the support of our local sponsors underpins everything we do, including access to specialist and trusted services for members. We want to see local businesses thriving."
In January, the Club begins 3 months of Club Championships for members.
Erdington Court welcomes new members of all abilities and offers free coaching courses. The Club can be contacted on 07967 686230.
You can also view their web site at www.erdingtoncourtbowlsclub.org.uk and follow them om Facebook at Erdington Court Bowls Club and on [email protected]
Pictures: Players ready for Round 1 of the Star Cars Road to Santa. Rob Robinson Club Chair with right, Annalisa Fear of CHS Healthcare assisted by young player Imogen Francis of Erdington.
OUTDOOR GENERAL MEETING

Erdington Court's look back at the outdoor season was a celebration of success. Chair of Trustees Rob Robinson from Sutton Coldfield said that the Club's competitive achievements were the best in 20 years, and membership and finances were in robust health. Eric Watts was thanked for his efforts in restoring the financial health of the Club over the last 5-6 years. Eric has now stood down as Trust adviser (The Trust owns the Club facilities) following a spell of ill health.
Reports were held from all Bowls Club officials - and a new outdoor committee elected for 2020. Work on outdoor fixtures is already well under way.
In the Birmingham area, the Club men had almost swept the board in competitions and players had reached County and national finals. Player Mark Ireland from Hodge Hill had been outstanding and had been nominated by Warwickshire for a national trial. Rob outlined a further extensive programme of investment in Club facilities over coming months.
The Court has multiple teams playing in the Birmingham-wide Evergreens and Ivy Leagues, as well as in County leagues and competitions.
Competitions Secretary Peter Yates also from Sutton Coldfield said that participation levels amongst Club members had again increased year on year and the indoor leagues now underway had attracted record entries. Newer men and women members were continuing to 'raise the bar' as the overall standard of competition rose. A number of outdoor games had attracted over 40 Club entrants.
Finances had been boosted by an increase in the number of Club sponsors and by a regular programme of social activity. In April 2020, over 50 Club members will be travelling to play in Spain. There are also regular bowls tours within the UK.
A recent 'drop in day' at the Club had further boosted membership and given our coaches Clive and Jean Smith lots to do!
CLUB INVESTMENT
Following on from Rob's report above, the major refurb to the foyer with a new door and flooring. Safety railing has been installed indoors.

Other less obvious but essential repairs and maintenance are also planned.
Overall, the Trustees have budgeted £25,000 for repairs and maintenance during 2019 - 2020.
The Club's Social Committee who have done such a great job with members support and have offered to pay for a new electronic scoreboard - to bring us into line with other indoor clubs. This is in the planning stages.
Consideration is also being given to the replacement of the indoor green in 2020.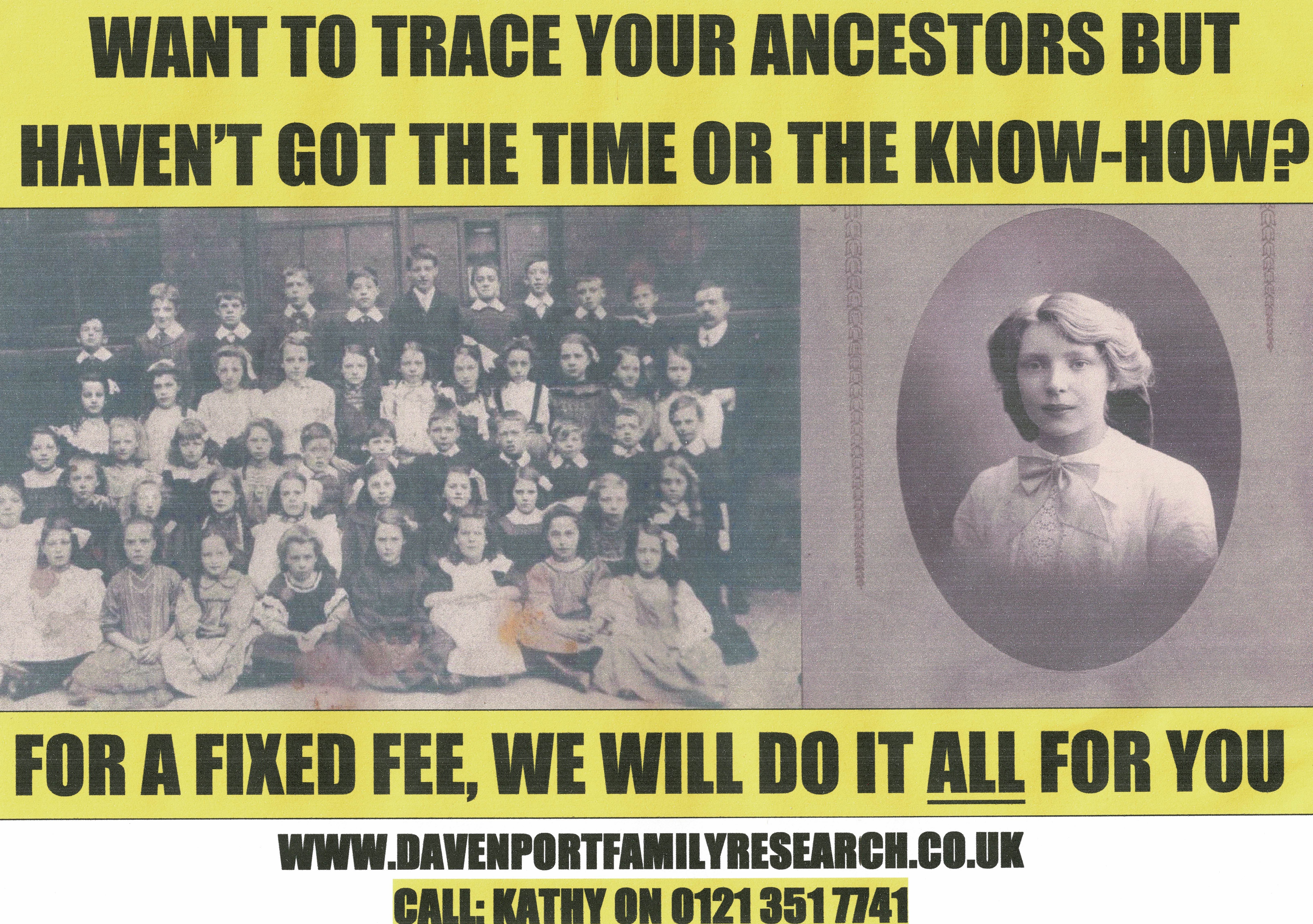 Once again, Erdington Court's 6 all weather rinks were completely full at the weekend.
 
This time it was 'Captains' Day' - marking the end of the outdoor season before the Club moves indoors.
A mixture of 48 Club men and women took to the greens. This season marked another innovation at the Club - with not just 1, but 3 Captains taking charge!
 
Ray Woods, a spokesman for the Club said,"To be Captain for the whole of the season is a very onerous task as we play so many matches. As part of our Club development programme, it was decided to split the job - and it has been such a success that it is being repeated during the indoor season. The 3 Captains were David Ballantyne, Peter Yates and Roy Webster - all from Sutton Coldfield."
The Club has also announced that it has a new sponsor - Davenport Family Research, who take the slog out of tracing your ancestors by doing it for you! The Club currently has 9 local sponsor companies and is expected to announce further investment in facilities shortly.
 
Applications for indoor membership are now being accepted. You can call 07967 686230 or visit the Club's web site at www.erdingtoncourtbowlsclub.org.uk and follow them on Facebook: Erdington Court Bowls Club - and on Twitter: @bowlsflat.
Against a backdrop of blue skies, over 35 competitors and a capacity crowd - drawn from across the Birmingham area, descended on the 6 all weather rinks at Erdington Court. It was the finals of the fiercely fought men's Birmingham Bowling Association (BBA) and Birmingham Women's District Bowling Association competitions (BDWBA). In all, it featured 17 games.
Saturday began with the Court men again winning the prestigious Walker Trophy, beating Kings Heath. The match consisted of fours, triples, pairs and singles contests.
 
Sunday included the Court's Mark Ireland from Hodge Hill playing over 6 hours of bowls in 3 matches.  It ended with him beating George Morris of Kings Heath to claim the Champion of Champion's Trophy. Mark began this match less than 15 minutes after narrowly beating Court colleague Allen Onion from Sutton Coldfield in a a thrilling 32 end singles contest lasting nearly 3 hours !
Earlier in the men's pairs it had been Court vs Court - with Richard Brittan from Staffs and Mark Ireland beating fellow members Gary Smith and Antony Gould, both from Sutton Coldfield.
 
On the previous day, Mark had been part of the Court's victorious Walker Cup squad and also part of w inning triples team alongside Rob Robinson and Allen Onion from Sutton Coldfield who beat Sherwood Park convincingly 23:11.
 
In other notable results, Simon Packwood, James Finch, Paul Finch and Dan Jones from Kings Heath won the Men's Fours beating Solihull Municipal 21;13.
Ladies superstar Mo Tuckett from Solihull Municipal featured in no less than 5 of the 7 ladies finals. With partner, Doug Bott they beat Gill Maund and Malcolm Evans of Sherwood Park in the mixed pairs by the narrowest of margins 19:18. She also went on to win the Ladies unbadged singles and the Ladies 4 wood singles. She was also a member of the winning triples side.

 
The week end was supported by Club sponsors, Johnsons Skoda of Erdington and was held at their Bowling Green Close ground to honour this year's President of the BDWBA, Pat Court from Wylde Green.
Below pictured are the triumphant Erdington Court Walker Cup team led by Rob Robinson with Mark Ireland rear 2nd from right.

Full results and pictures will appear on the Court's web site at www.erdingtoncourtbowlsclub.org.uk.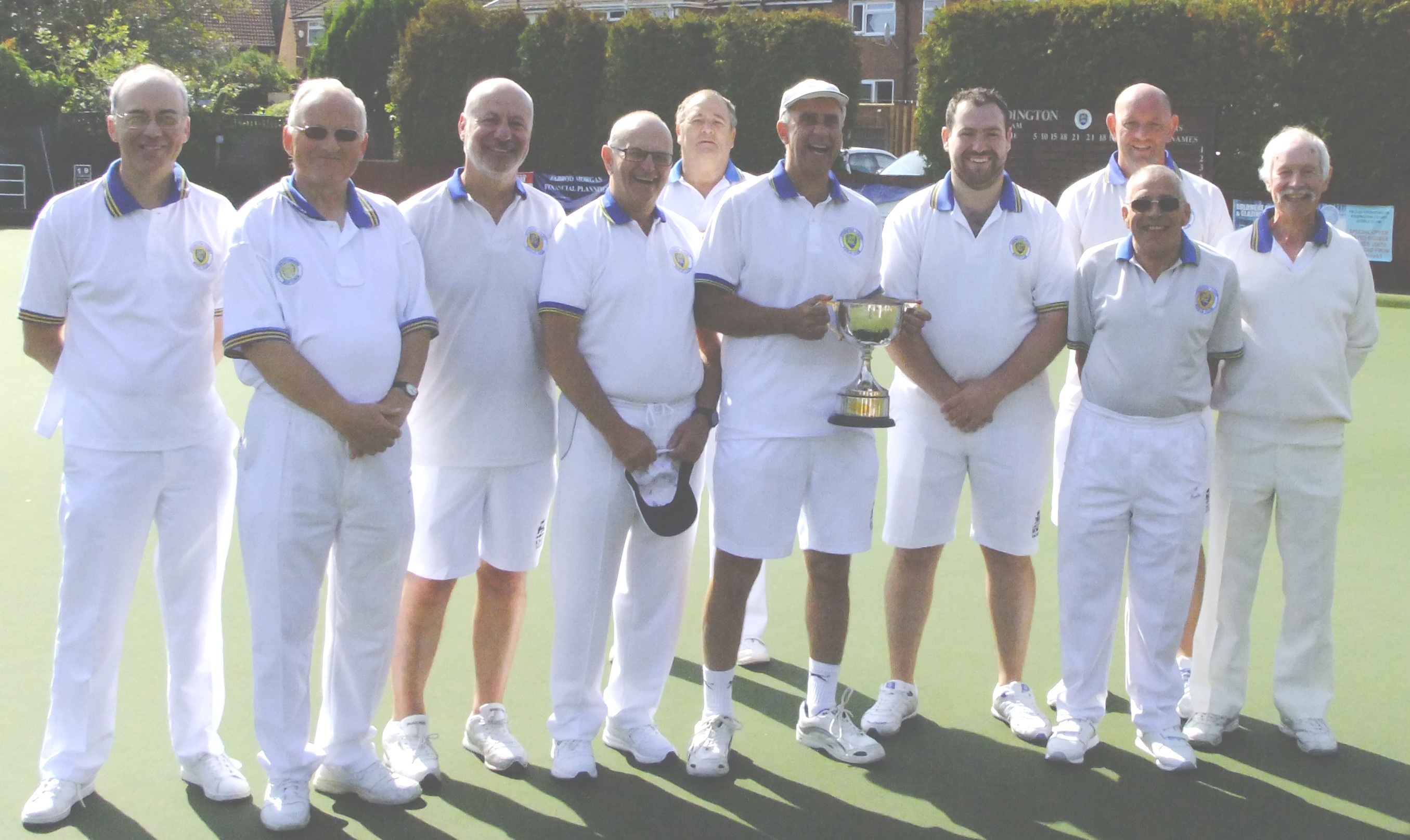 Over 40 players took to the Erdington Court green this week end in 2 days of Club competition finals.
Saturday saw half of the matches won by a margin of 2 or less points.
One of the surprise wins was by newcomer Diane Ludlow from Sutton Coldfield who beat Club veteran Christine Reid from Pype Hayes 22:20.
Diane's husband Ken not to be outdone, won the Open Handicap Pairs with partner Alan Bowen from Aldridge by an even narrower margin of 11:10.They beat another newcomer Simon Kimberley from Four Oaks and his partner Philip Watts from Sutton Coldfield.
Ray Woods, a spokesman for the Club thanked Competitions Secretary Peter Yates and his wife Terry from Sutton Coldfield for the flawless organisation on both days and in all the preceding rounds.
He added
DIANE LUDLOW, CHRISTINE REID AND MARKER TERRY YATES.

"We had a record number of entries this year. The standard seems to get better each year. Our year on year recruitment campaigns have brought many new members into the Club - and many of those are now really blossoming."
Erdington Court is now accepting applications for the indoor season and can be contacted on 07967 686230. The Club is open to all abilities and offers free coaching. You can visit their web site at www.erdingtoncourtbowlslclub.org.uk and you can follow them on Facebook at Erdington Court Bowls Club and on Twitter: @bowlsflat.
BOLDMERE GLASS
 
Delighted that Boldmere Glass have renewed their sponsorship for another year. Members have had replacement UPVC units and glass furniture tops from them and are delighted with the results.
 
They also fitted new double glazed units to the Club house in recent years.
Thanks to all our sponsors.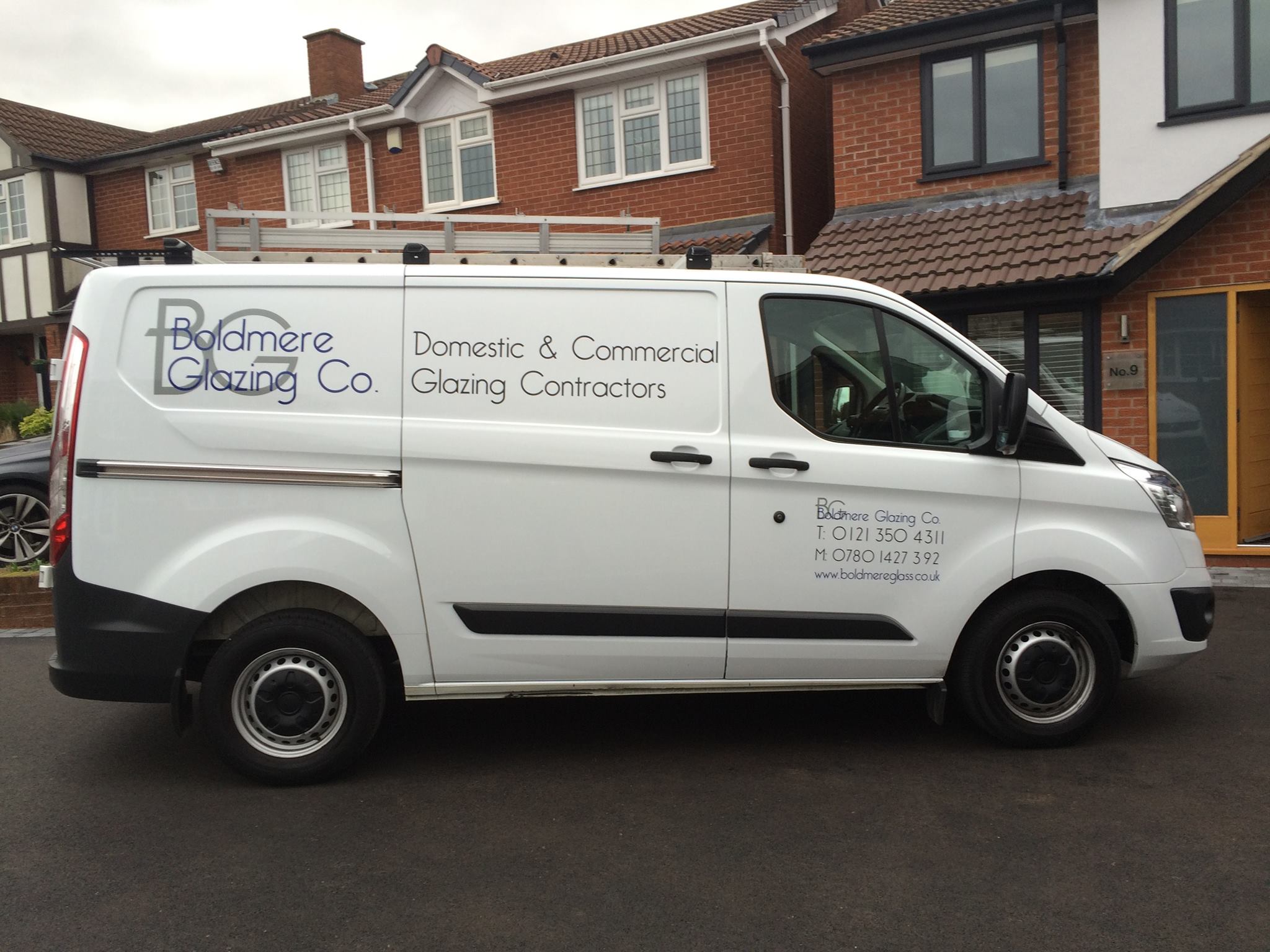 SPONSOR FOCUS
Johnsons Skoda launch 0% interest deals on new Fabia saloons.
We were looking to replace my wife's car (which is on a pcp contract that is due to expire). We called in at our great sponsor, Johnson's Skoda and just a few hours before, Skoda had launched 0% interest deals - so guess what!
Interested? Call them now
https://www.johnsonscars.co.uk/skoda/locations/birmingham/" target="_blank" rel="nofollow">https://www.johnsonscars.co.uk/skoda/locations/birmingham/
Ray Woods
The Court's 'A' team went into the final game at home to Sherwood Park's 'B' team - needing just 2 points to take the Birmingham Bowling Association's (BBA) top League for the 4th successive year.
 
On Rink 1, the squad led by Rob Robinson from Four Oaks began cautiously, but after picking up 7 points on one end, they gained traction to win 25:8.
 
On the other rink, the contest was much more even, but the Court led by Antony Gould (Sutton Coldfield) dug in to win 20:15, taking 3 points on the last end.
 
This meant that overall, the team took a fabulous 6 points! A great way to end the season and win the League.
 
The Court's 'B team were also at home - to Solihull Municipal. Tim Hartland's (Erdington) squad were 6-17 down after 13 ends, but fought back well to finish just 3 shots behind on 15-18.
 
Peter Yate's (Sutton Coldfield) squad were 4 shots down on the last end by the time he played his last bowl - but in a spectacular finale, his last wood got into the head and cut the visitor's score down to just 2 shots, giving the squad a 4 shot win at 18-14 and the 'B' team an overall win of 33-32 and a resulting 4 points!
 
As the outdoor season begins to draw to a close, Erdington Court are re-opening membership of their full size 4 rink indoor arena and of their triples and pairs leagues - as well as casual bowling. The Club boasts an indoor membership of over 200. Members of all abilities are welcome and free coaching is offered. Call 07967 686230 for more details or visit their web site at www.erdingtoncourtbowlsclub.org.uk.
l2r Sherwood Park 'B' team and Erdington Court's 'A' team led by Rob Robinson

 
 
SPONSOR FOCUS
Skoda have just launched the all new SCALA Model. Out of the VW stable, it is based partly on the Golf, so in size terms, mid way between the Fabia and the Octavia. You can view yours at our sponsor Johnsons Skoda on the Tyburn Road in Erdington. Please mention our Club when visiting.
 
2019 Auto Express New Car Awards
Compact Family Car of the Year
"The new ŠKODA SCALA is a real achievement. It's good to drive, more practical than most of its rivals and the SCALA is among the best of its breed on value for money." - Auto Express
 
For more details, click here.
https://www.skoda.co.uk/new-cars/scala" target="_blank" rel="nofollow">https://www.skoda.co.uk/new-cars/scala
These were the winners (and their guests) of the 2018 - 2019 Sandy Powell 3 week long competition held for members of the Erdington Court Bowls Club Indoor Arena.
The Club is the largest in north Birmingham, Sutton Coldfield and South Staffs - with over 250 members.
 
The competition was sponsored by Jarrod Morgan Financial Planning of Lichfield for the third year running.
 
Feel free to say that the winning members always love the afternoon tea they get at the Ramada Sutton Coldfield and the prize really goes down well - literally!
/