Shopping Cart
Your Cart is Empty
There was an error with PayPal
Click here to try again
Thank you for your business!
You should be receiving an order confirmation from Paypal shortly.
Exit Shopping Cart
ALL THE YEAR ROUND BOWLS - INDOOR AND OUTDOOR
ERDINGTON COURT BOWLS CLUB
This month, the Royal British Legion celebrates 100 years of its annual poppy appeal.
It comes after a very difficult Covid-19 restricted appeal in 2020.
The Legion has been holding events around the Country to raise awareness of the anniversary and help redress the shortfall in funding that occurred in 2020.
Royal Sutton Coldfield District Organiser David Ballantyne is also a member of Erdington Court Bowls Club and appealed to his fellow bowlers for help. Most of those members come from Sutton Coldfield.
As a result, the Club hosted a week - end of sponsored socially distanced challenges linked to the 100 theme - and raised over £500 for the Legion.
Several Club players including David, undertook over 100 ends of bowls against a relay of other members, and they played for 7 - 8 hours, walking over 10km in the process.
Ray Woods was another of the Court members who took on the 100 end challenge. He said,
"When David explained the difficulties experienced by the Legion - in common with many other charities, we were delighted to help. Thankfully, the weather was kind to us and our all weather rinks coped well with the occasional showers. We are really pleased to have raised over £500 and are grateful to all members who supported this appeal."
Erdington Court has 6 outdoor rinks and a full size 4 rink indoor arena. It is currently only operating outdoors in line with current guidelines. You can find details of the Club at www.erdingtoncourtbowlsclub.org.uk and follow them on Facebook at Erdington Court Bowls Club and on [email protected] New members are encouraged to apply. Full training is given. Call 07967 686230.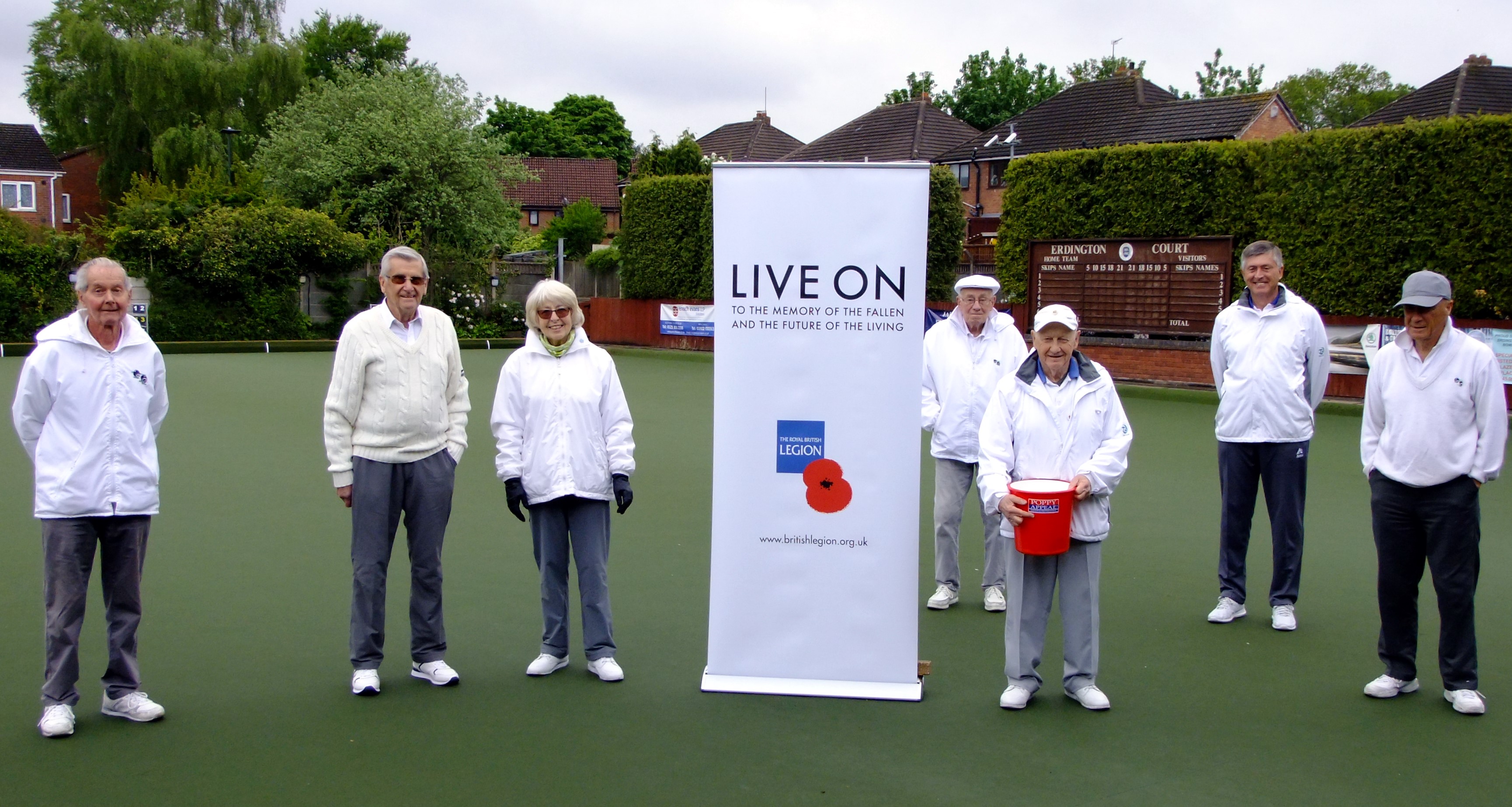 ERDINGTON COURT BOWLS CLUB RE-OPENS FOR 2021 OUTDOOR SEASON
Club Officers intend reopening the club from Monday 29/03/2021
We will initially, be running steward sessions each day limited to 18 members per session
Monday 10.00-11.30
Monday 18.00- 20.00
Tuesday 10.00-11.30
Wednesday 11.30-13.00
Thursday 10.00-11.30
Friday 10.00-11.30
And Friday PM
The Crowhurst Challenge. Start time to be confirmed.
Social distancing and Government regulations governing these, will remain in force.
These will be subject to change once we can become fully operational.
please contact Secretary Les Barrett 0780 122 7367
for further details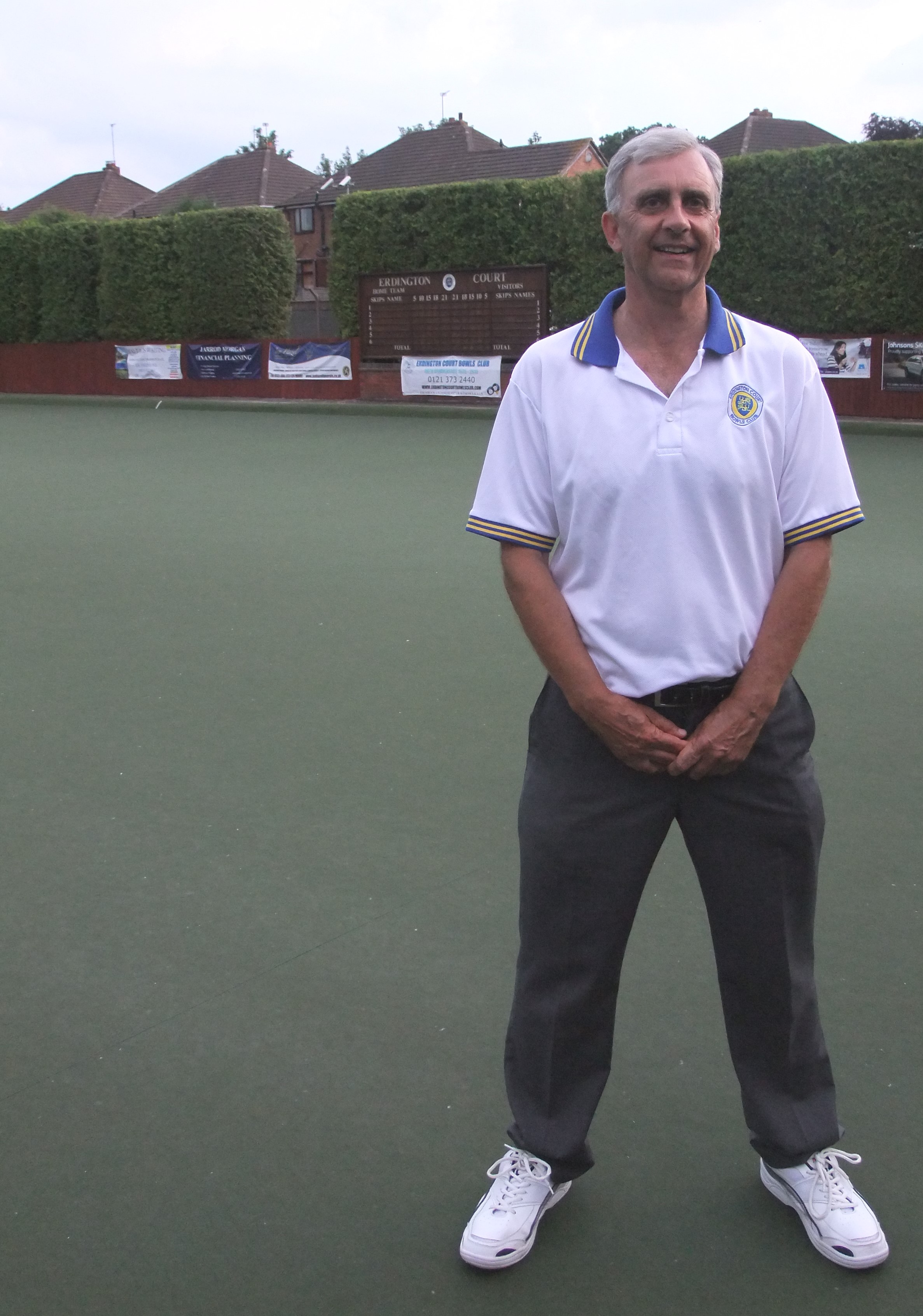 Not only did 'Strictly' reach a climactic final on Saturday, but Erdington Court's 3 week competition organised by Peter and Terry Yates from Sutton Coldfield also produced 4 winners!
The 'Road To Santa' sponsored by Star Cars and Coaches of the Yenton - who have more than 250 private hire drivers, involved over 30 Court Club players, with Star donating a large number of prizes.
The Cup for the winners was presented by Garry Kilday Marketing Manager for Star and colleague Zomir Miah - one of their drivers.
Meanwhile a Court 4 man squad played mid week for the Warwickshire County President Paul Brown against Birmingham Indoor Bowls Club - and were one of only two winning rinks. The squad consisted of Tom Collier - Sutton Coldfield on his first outing for Warks, Alan Bowen - Aldridge, Ray Woods - Pype Hayes and skip Neil Ballinger from New Oscott.
Erdington Court welcomes new members of all abilities and offers free coaching. The Club can be contacted on 07967 686230. You can also visit their web site at www.erdingtoncourtbowlsclub.org.uk and follow them on Facebook at Erdington Court Bowls Club and on [email protected]
Erdington Court kicked off their Warwick Trophy campaign with an away win at City of Birmingham Indoor Bowls Club.
Led by John Pritchard from Sutton Coldfield and Phil Bond from Hurley in Warks, they won on both rinks, albeit by narrow margins.
The overall score was 44:48 however which meant that they took a maximum 7 points. Their next match is at home to Coventry on the 8th December.
Back at their Bowling Green Close arena, football was in the air as 24 men and women Club players battled it out - representing Midland Clubs in one of the series of themed events, organised this time by David Ballantyne. In what may be an omen of things to come in the real Premier League, the team representing Leicester took the title - led coincidentally by life time Leicester supporter Peter Yates of Sutton Coldfield. Unlike football, bowls is a truly mixed sport and his fellow players were Shirley Watts and Doreen Cresswell, also of Sutton. Together, they beat the 'Wolves' team 28:7.
Next week, the prestigious 3 week 'Road to Santa' begins - sponsored for the second year by Star Cars of the Yenton and featuring over 30 players.
Erdington Court welcomes new members of all abilities and offers a 4 week free coaching course. They can be contacted on 07967 686230. You can also visit their web site at www.erdingtoncourtbowlsclub.org.uk and folow then on Facebook: Erdington Court Bowls Club and on Twitter:@bowlsflat.
OUTDOOR GENERAL MEETING

Erdington Court's look back at the outdoor season was a celebration of success. Chair of Trustees Rob Robinson from Sutton Coldfield said that the Club's competitive achievements were the best in 20 years, and membership and finances were in robust health. Eric Watts was thanked for his efforts in restoring the financial health of the Club over the last 5-6 years. Eric has now stood down as Trust adviser (The Trust owns the Club facilities) following a spell of ill health.
Reports were held from all Bowls Club officials - and a new outdoor committee elected for 2020. Work on outdoor fixtures is already well under way.
In the Birmingham area, the Club men had almost swept the board in competitions and players had reached County and national finals. Player Mark Ireland from Hodge Hill had been outstanding and had been nominated by Warwickshire for a national trial. Rob outlined a further extensive programme of investment in Club facilities over coming months.
The Court has multiple teams playing in the Birmingham-wide Evergreens and Ivy Leagues, as well as in County leagues and competitions.
Competitions Secretary Peter Yates also from Sutton Coldfield said that participation levels amongst Club members had again increased year on year and the indoor leagues now underway had attracted record entries. Newer men and women members were continuing to 'raise the bar' as the overall standard of competition rose. A number of outdoor games had attracted over 40 Club entrants.
Finances had been boosted by an increase in the number of Club sponsors and by a regular programme of social activity. In April 2020, over 50 Club members will be travelling to play in Spain. There are also regular bowls tours within the UK.
A recent 'drop in day' at the Club had further boosted membership and given our coaches Clive and Jean Smith lots to do!
CLUB INVESTMENT
Following on from Rob's report above, the major refurb to the foyer with a new door and flooring. Safety railing has been installed indoors.

Other less obvious but essential repairs and maintenance are also planned.
Overall, the Trustees have budgeted £25,000 for repairs and maintenance during 2019 - 2020.
The Club's Social Committee who have done such a great job with members support and have offered to pay for a new electronic scoreboard - to bring us into line with other indoor clubs. This is in the planning stages.
Consideration is also being given to the replacement of the indoor green in 2020.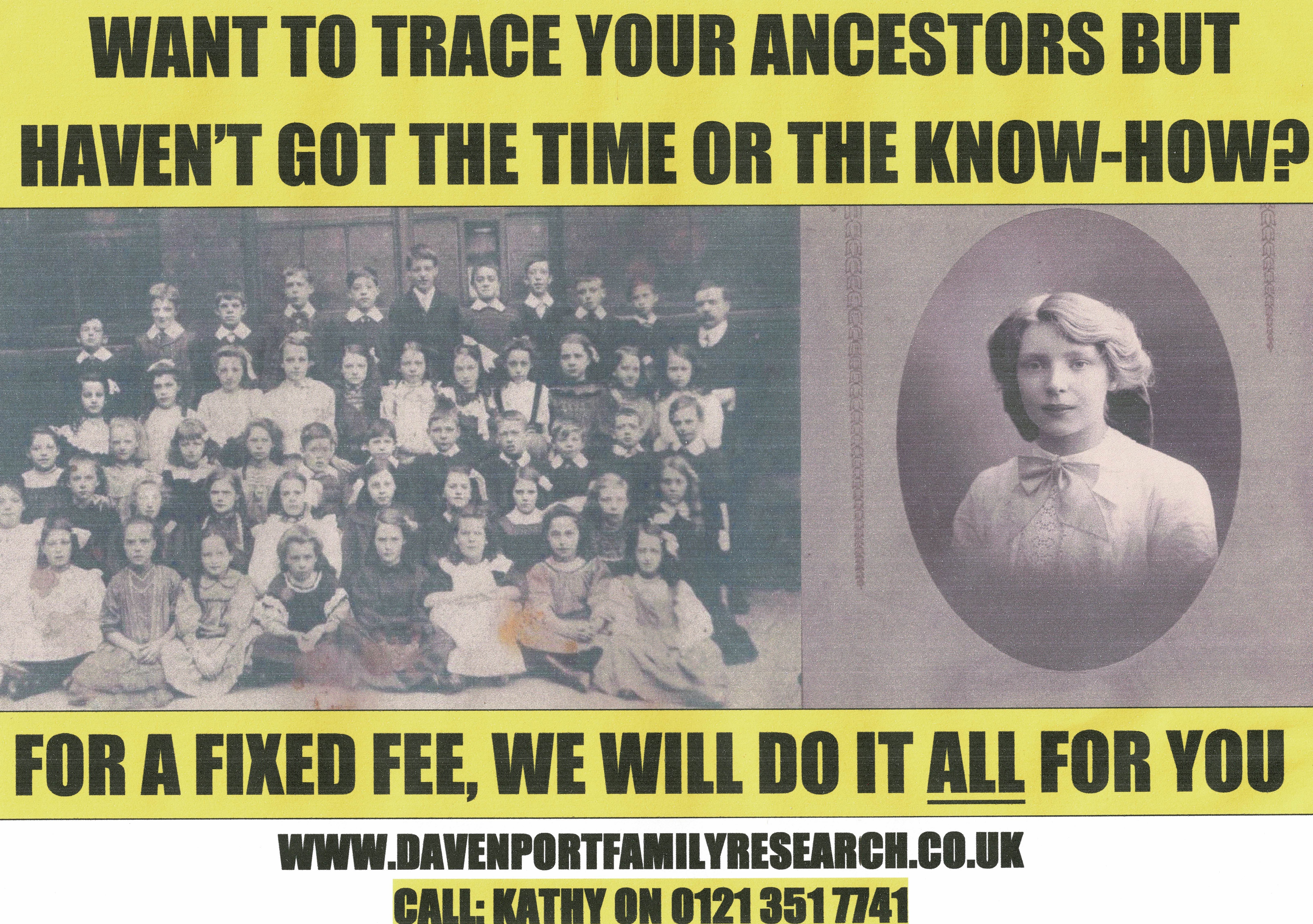 Over 40 players took to the Erdington Court green this week end in 2 days of Club competition finals.
Saturday saw half of the matches won by a margin of 2 or less points.
One of the surprise wins was by newcomer Diane Ludlow from Sutton Coldfield who beat Club veteran Christine Reid from Pype Hayes 22:20.
Diane's husband Ken not to be outdone, won the Open Handicap Pairs with partner Alan Bowen from Aldridge by an even narrower margin of 11:10.They beat another newcomer Simon Kimberley from Four Oaks and his partner Philip Watts from Sutton Coldfield.
Ray Woods, a spokesman for the Club thanked Competitions Secretary Peter Yates and his wife Terry from Sutton Coldfield for the flawless organisation on both days and in all the preceding rounds.
He added
DIANE LUDLOW, CHRISTINE REID AND MARKER TERRY YATES.

"We had a record number of entries this year. The standard seems to get better each year. Our year on year recruitment campaigns have brought many new members into the Club - and many of those are now really blossoming."
Erdington Court is now accepting applications for the indoor season and can be contacted on 07967 686230. The Club is open to all abilities and offers free coaching. You can visit their web site at www.erdingtoncourtbowlslclub.org.uk and you can follow them on Facebook at Erdington Court Bowls Club and on Twitter: @bowlsflat.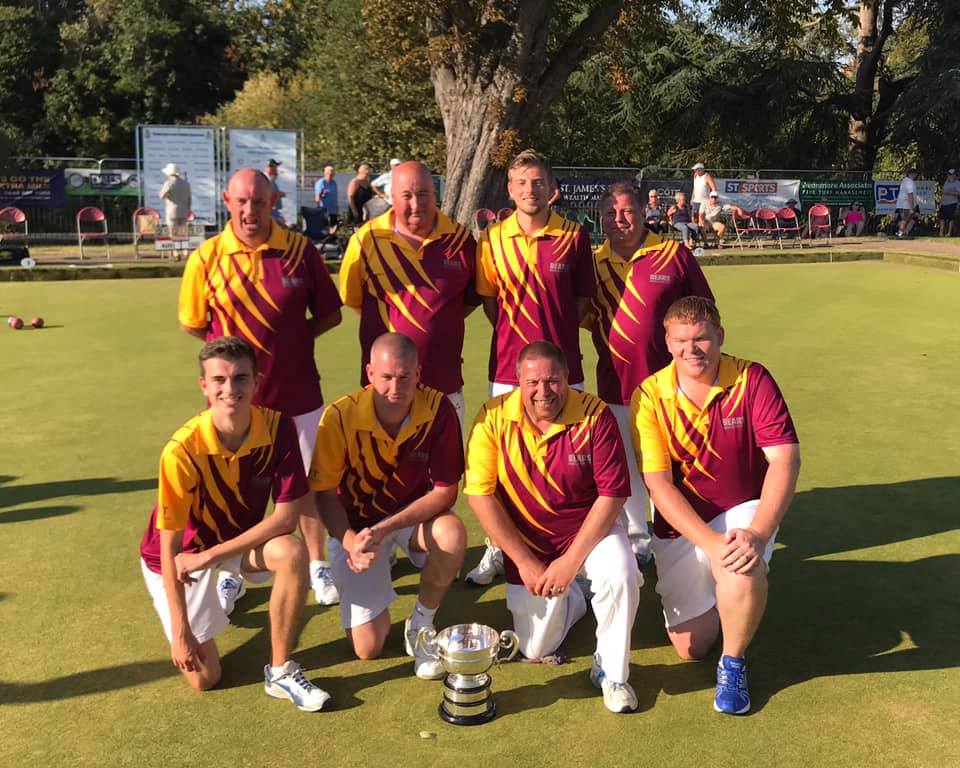 One of Erdington Court's star players Mark Ireland is a member of the Warwickshire Bears team that this week end took national honours at the Bowls England Championships in Leamington.
 
Warwickshire won the prestigious Balcomb Trophy at Victoria Park, to win the inter-county double rink crown, supported by the Friends of English Bowling, for the first time since 2014. This is a two fours competition with rounds being played all through the Summer.
 
They defeated Essex, the 2017 winners, in a high quality final of the event that went down to the very last bowl of the match.
 
Essex took an early lead across the two rinks before a run of 16 shots without reply by the Millership rink put Warwickshire ahead. The Squire rink then scored 13 shots without reply, but Essex fought back, followed by singles from Warwickshire on the last four ends played -which gave them the title.
 
In an emotional statement on social media, the Court's Mark Ireland from Hodge Hill said,
 
" Absolutely over the moon to have won the National Balcomb trophy with Warwickshire today. Thank you to the management team of Martyn Murley (Rugby) and Rob Robinson (Erdington Court) for having the confidence in me, to all my County colleagues for the support you have shown through the season, all the supporters for following the Bears throughout the campaign - none more so than president Geoffrey Moran whom has been with us every step of the way, and last but not least my wonderful wife Christine Marie Bissell with all that you have been through recently and letting me out to play xx. Come on the Bears!"
 
Erdington Court Bowls Club can be contacted on 07967 686230. The Club welcomes players of all abilities and offers free coaching. Applications for indoor membership are now being accepted.
 
Pictures: Warwickshire Bears with Mark extreme left back row.
Mark at Erdington Court
NAME: Daniel (Dan) Jones
1. HOW LONG HAVE YOU BEEN PLAYING?
Since I was around 5-6 years old, so about 15 years.
 
2. HOW DID YOU START?
My dad was quite the international bowler in his day, so I just kinda followed in his footsteps.
 
3. WHAT IS YOUR FAVOURITE BOWLS POSITION?
I prefer to play backend, so 3rd/Skip. But I'll go where I'm needed most.
 
4. DO YOU PREFER SINGLES, PAIRS, TRIPLES OR FOURS?
Anything bowls and I'm in. Though pairs has always taken my interest more, because having 4 bowls at your disposal and then your partners bowls, always leads to interesting games.
 
5. WHAT IS THE GREATEST SUCCESS THAT YOU HAVE HAD IN BOWLS?
Probably would have to be representing Wales both indoor and outdoor, and leading the boys to a good few games against the other home nations.
 
6. WHAT IS THE HIGHEST LEVEL COMPETITION THAT YOU CURRENTLY PLAY IN?
Well I'm still in the lineup for the Welsh teams but because of my studies I can never make the home practises or games. Though I still play the occasional county game or national comp when I go home to see the family.
 
7. HOW OFTEN DO YOU PLAY/PRACTICE PER WEEK?
I try my best to practise at least 3/4 times a week. It's harder because I'm in university a lot, but I still try.
 
8. WHAT WOULD BE YOUR FAVOURITE GREEN TO PLAY ON?
A quick one, definitely. Probably like most I was brought up playing on grass, but the outdoor carpet, I feel is the way the sport should be going.
 
9. WHAT AREA DO YOU LIVE IN?
I live in the centre of Birmingham.
 
10. WHAT OTHER HOBBIES DO YOU HAVE?
Well I'm a musician by trade, so you'll either see me practising my music or my bowls. Or the pub.
 
11. WHAT IS YOUR GREATEST UNFULFULLED AMBITION?
In bowls – probably to get placed in the commonwealth squad or to get through to the World Bowls Finals. In life – I'd say to get to travel the world, making and sharing music.
 
TEAM ENGLAND - BRITISH ISLES INDOOR BOWLS
 
Congratulations to all the players who made it a record breaking 8/8 wins in yesterday's BIIBC Finals! #teamengland became the first countRy to win a clean sweep of titles - Men's Singles, Junior Singles, Pairs, Triples and Fours!
 
Great to see so many young people for a change!
 
Well done all!
/